Color Guard Details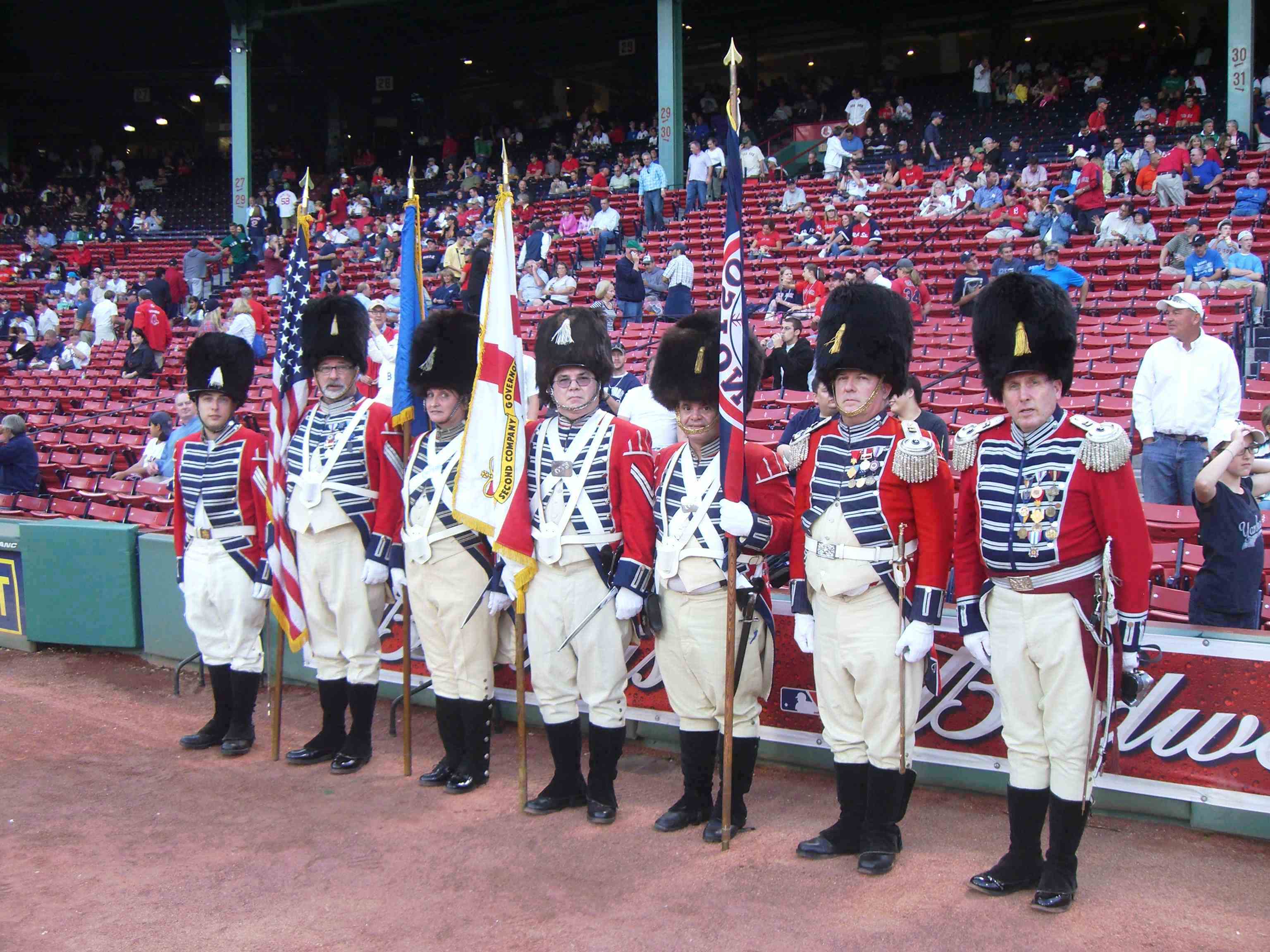 Presenting the Colors at Fenway Park, Boston, MA
Types of Details
The Second Company Governor's Foot Guard is available for a number
of Color Guard and other Details, including:
Educational - School visits including local history lectures, and musket demonstrations.
Sporting Events - See picture at top of page.
Organizational and Community Functions - Add some history and color to your special event.
Charitable Fundraising Events - Special Olympics, Relay for Life, and MS Walkathon to name a few.
Military Functions - Military retirements, The Moving Wall, Viet Nam Vet's P.O.W. Vigil, and others.
Dedication Services - Postal stamp dedications, etc.
Operation Patriotism - A special program honoring our Flag.
More About These Details
Click pictures for more
Our Band
PLAYING A WIDE SELECTION OF MUSIC INCLUDING
MILITARY, PATRIOTIC, SWING AND MORE. AND ...
Our Field Music
WITH THEIR REVOLUTIONARY WAR ERA FIFE AND
DRUM RENDITIONS. ARE ALSO AVAILABLE TO ADD
A MUSICAL ATMOSPHERE TO YOUR EVENT.
---
IF YOU WOULD LIKE TO ADD A LITTLE COLOR OR
HISTORICAL, MILITARY FLARE TO YOUR SPECIAL
EVENT, YOU CAN DO SO BY CLICKING HERE:
OR VISIT