SOME MEMORABLE DETAILS
Click here for photos of Reception in Honor for Former Governor William A. O'Neill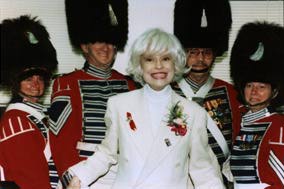 Carol Channing poses with the Foot Guard detail
at the ceremony for the First Day Issue
of the Thornton Wilder stamp.

---

UCONN Basketball's Rebecca Lobo with Foot Guard Detail at
Character Counts awards ceremony at the Aqua Turf in Southington.
---
Former NY Giant Quarterback Phil Simms at a
fundraising event for the Special Olympics
at the Aqua Turf.
---
United States Postal Service Stamp Ceremony Honoring Alfred Hitchcock
Regina A. Quick Center for the Arts
Fairfield University
Fairfield, Connecticut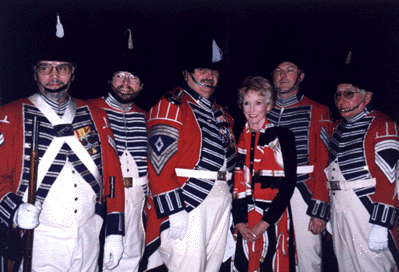 Backstage with guest speaker, the late Janet Leigh after Ceremony
CPT Frank Erff getting an autograph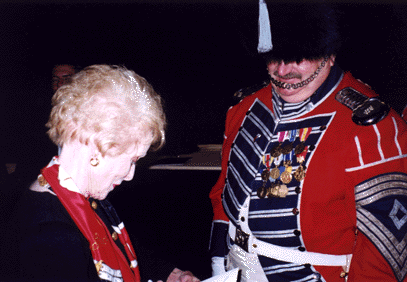 SGM Fred Horn with the late Janet Leigh
---